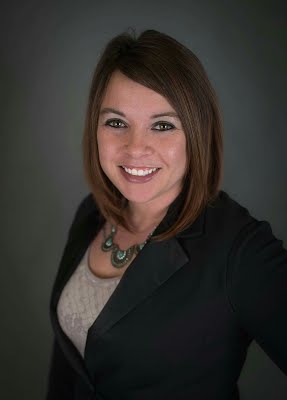 If Meghan could figure out how to ride her bike, do crafts, read a book and play with her kids all at the same time, she'd be in heaven. These are a few of thing things Meghan loves doing in her downtime.

Originally from Maple Lake, Meghan graduated from Buffalo High School and now lives in Montrose with her two children.

After attending Minnesota School of Business, Meghan managed a warehouse, was an office manager, and ran a home daycare… but the insurance world called.

Meghan got her start in insurance with American Family and is now a New Business Writer for the Webb Insurance Agency. When asked why she chose the insurance industry, Meghan said she loves helping and meeting new people.
Minnesota is the state of hockey, and Meghan is no exception, she's a big Minnesota Wild fan. But that's not all, she also enjoys going to Brainerd International Raceway to watch the races.

When asked about her proudest moment, Meghan responded with, "Becoming a mom has been my happiest and proudest moment. It has made me a harder worker, a better person and has truly changed my life. It has taught me to live in the present and to cherish each moment."