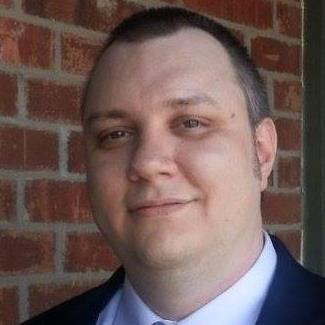 Confucius once said, "Our greatest glory is not in never falling, but in rising every time we fall."
The above quote reminds Glenn of his mother. He stated, "Watching her raise my brother, sister and myself on her own, seeing her never give up on trying to do better despite the obstacles laid before her… she showed me that sacrifice, hard work, and a never-give-up attitude are the qualities that will make you successful in life. Our greatest strength as human beings is not in our ability to be perfect, but rather our ability to not let our mistakes stop us, to press on, to get right back up and keep moving forward."
Born in Forest Lake, Glenn now lives in Eden Prairie with his wife and daughter. When his daughter was born, he said, "it was the proudest moment of my life."
Glenn considers himself a "foodie." Whether it's the newest, hippest restaurant or some "hole in the wall" he recently heard about, he's going to check it out. In his free time, you'll find Glenn spending time with family or biking on the many trails in the Twin Cities. Also, Glenn and his wife are both avid science fiction fans; they love going to sci-fi movies and conventions.
Before he starting helping people with their insurance needs, Glenn earned a degree in computer graphics and multi-media from the Minnesota School of Computer Imaging, and then worked in publishing and animation as a graphic designer.
When asked what drew him to work in the insurance industry, Glenn responded with, "I got into insurance to help people. I have personally seen real-life situations where insurance greatly helped protect someone's lifestyle and assets. My mother's home had actually burned down, it was a total loss, and without insurance it would have been a very difficult situation."
Please give Glenn a call if you need, have questions on, or would like help with: Life Insurance, Long-Term Care Insurance, 401K Roll-Overs, Disability Insurance, or Annuities.
Office – 763-355-9500 ext.108
Mobile: 651-769-3729
Email – Glenn@WebbInsuranceAgency.com